GUEST ROOMS & BRASSERIE
NEAR LA ROCHE-EN-ARDENNE
Hello everyone,
We are Patsy, Ina and Mats, a family with a big dream.
A dream of running a hotel/restaurant.

We are eager to welcome you with open arms.
See you soon?
THE DREAM STARTS HERE ...
Auberge Des Blancs Cailloux is located in the Ardennes, between Houffalize and La Roche. The hotel restaurant is located on a plateau on the edge of the picturesque village of Mousny. Because of this unique location you have a breathtaking view of the surrounding area.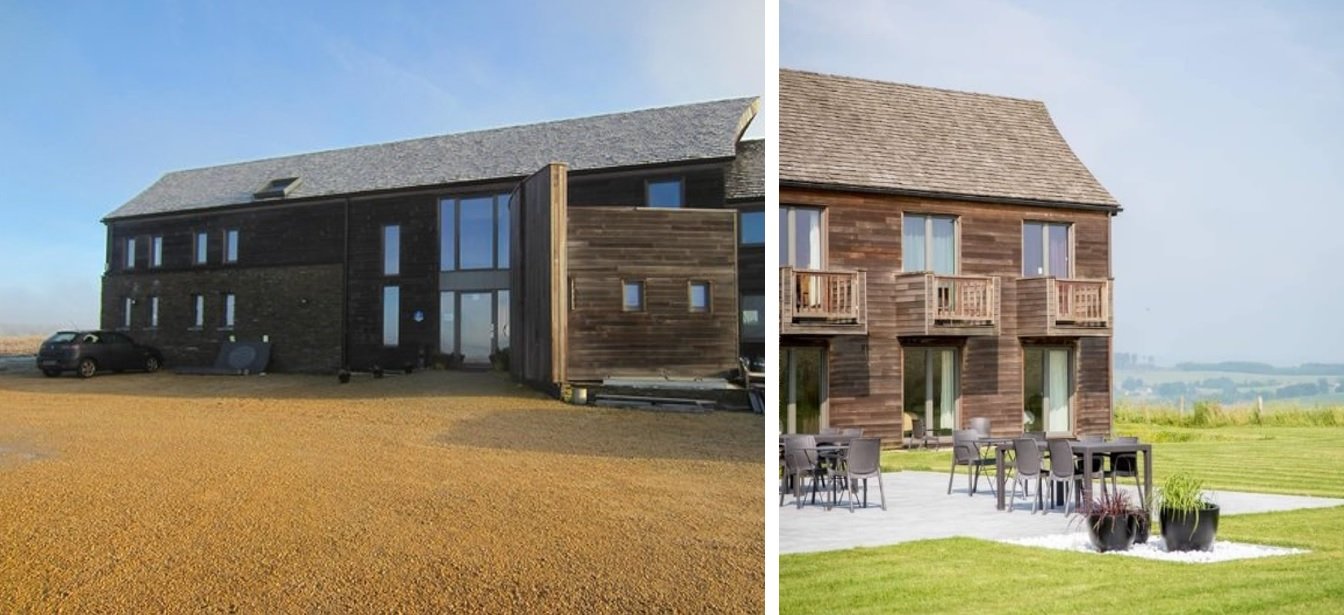 A BREATHTAKING LANDSCAPE
Our hotel/brasserie is located on the heights of a small picturesque village, a stone's throw from La Roche-en Ardenne. The view is breathtaking. A feeling of well-being and freedom invades you as soon as you arrive. Lovers of nature and walks? Whatever the time of the year, Mousny is THE reference for walks BUT also for swimming lovers, who will be able to fully enjoy our beautiful Ourthe. The deer howl is also a must-see event in our region. Rider? We offer you the opportunity to come, accompanied by your faithful steed to enjoy the forests as far as the eye can see. And finally, a visit to the feudal castle of La Roche-en-Ardenne will enchant the hearts of young and old.